It's time to find the best property management company that's different.
You don't want ridiculous fees nor crappy communication. You need Connecticut expertise, experience and creativity to make your rental profitable again.
Here's what you need to know when selecting the best residential property management companies in Northern, Western, Eastern, or Southern Connecticut.
In this guide, we're sharing some gems to help you start and end your search the right way.
What Not To Ask
First off, no need to call a property manager and ask what they charge. That's the last question you should ask. Initially, you need to know about what they do for you in exchange for their fees.
Many companies have different fees and fee structures so you don't want to compare that one number.  Initially, focus on property management service and are they a match for your needs.
For example, if you have a few units in Bozrah CT, do you really want a large company which may be giving their best attention to larger clients?
If you have a large Meriden property with 750 units, then a realtor who does management on the side won't have the capabilities to service your needs.
What To Ask a Rental Property Management Company.
Here are some good questions to ask when interviewing your next property manager:
How long have you been a property manager?
How long have you been a manager in this area?
Number of vacancies you have right now?
Out of how many total units under management?
What is the average length of time it takes to fill a vacancy?
Do you have a late rent policy? What percentage of tenants do you have to evict?
How does the eviction process work here?
What are your management fees?
What do you charge for recruiting new tenants?
Do you charge for monitoring and maintaining vacant units?
What are my guarantees? Do you also market properties as a broker?
If I decide to sell my property, do I have to list it with you?
Can I see some of the other properties you manage? (Of course you will probably not be able to see inside rented apartments or offices. But you should be able to see common areas and grounds.)
How do you market your apartments?
Do you recommend special incentives for tenants?
If I want additional marketing for specific vacant units, how would we arrange that?
How do you screen prospects?
How do your tenants contact you?
Experience and Education in CT Property Management
Connecticut has the biggest variety in median income of any state.  From Greenwich to New Haven CT, you'll require different skill sets to tackle the different classes of property.
Therefore, ask about years of experience and metrics on time to lease, turnaround time and number of days vacant. Also if the company specializes in a certain type of real property.
CT property managers who set rent rates need to have a real estate license. Look up the name and license number of the company on the Connecticut License Lookup website.
Ensure they take continuing education and training in property management laws, rules and regulations.
Check their website to gauge their focus on property management, real estate sales and other business. You want someone who focuses on property management. It's also a good ideal to search their Yelp, Google and Facebook reviews.
Communication
Communication skills are paramount.
You want to work with someone who has the ability to get along with people. Property management is a service industry. There are a lot of resident service and fiduciary duties involved.
You'll need a property manager who is helpful and can get along with everybody.
A trustworthy property management company has integrity and will be honest about repairs, inform you of move outs, leasing progress, rent payments and provide detail in communications. Automated rental collection reports are a must.
Integrity and trust are necessary otherwise it will be impossible to proactively manage and maximize your precious investment.
Technology Use
The adoption of the latest technology for more efficient management is a must to survive.
Artificial Intelligence for leasing and finding the best residents is a reality. Internet-connected WiFi cameras for inspections and real-time monitoring gives peace of mind. Best of all, water leak detection sensors can save thousands. These are just a few technologies transforming property management.
Ensure the company you choose leverages these exponential technologies to provide you better service at lower costs.
Rental Property Management Companies Fees in CT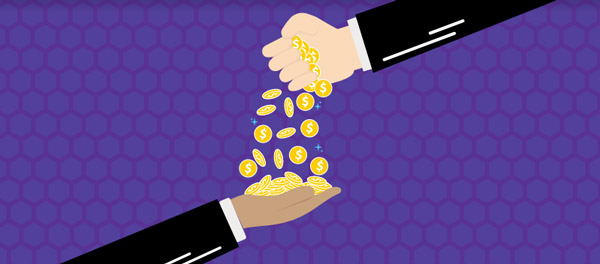 Finally, find out what fees are involved once you have an idea of the manager's services. You'll want to know if they charge separate fees for different services. You might have a company that charges for all kinds of things or you might find there are only one or two fees.
Here are some examples of exorbitant fees which some rental property management companies in ct charge:
Repair markup fees
property visit fees
tenant turnover fees
lease renewal fees
contract start fees
contract end fees
existing tenant takeover fees
Property marketing fees
Fee to use owner vendor instead of their own.
In Connecticut, we've even seen a vacant apartment maintenance fee.
With this level of nickel and diming, the CT property manager starts becoming incentivized to over repair and re-rent units often since more fee income is made this way.
Clearly, this is not aligned with the owners interests and frustration is bound to ensue on the owner.
As a result, there is a big opportunity for aligning owner and residential management interests in this business, but a transformation needs to happen first.
We strive to be aligned with our owners and make money only when you do. Idoni only charges a 1-month leasing fee and a 10% management fee.
That's it.
Get a Free Investment Property Analysis
Are you charging enough for rent? Are your expenses too high compared to the average? Fill out the form below and we'll contact you.
Entrusting the continued management of your property to one of the most reputable real estate management companies CT has to offer is not only an incredible investment, but it demonstrates your commitment to providing the best rental experience for your tenants.
When tenants know that providing a safe and well-maintained home is a priority to you, they are more likely to stay as long-term renters.
For over 10 years, Idoni Management has been committed to helping you create positive resident relations, which translates into real profits for you.
AREAS WE SERVICE:
New Haven Rental Property Management
Bristol Property Management
Norwich Rental Property Management
Trumbull CT Property Management
Danbury Rental Property Management
Hamden CT Property Management
Milford Rental Property Management
Norwalk Rental Property Management
Shelton Rental Property Management
New Britain Rental Management
Idoni can help you preserve your investment and create an inviting rental experience for your residents. You can rest easy knowing that you have the support you need to tackle maintenance mayhem year-round.
Put our experienced team to the test, and allow us to transform your management experience!
Also, feel free to call us anytime at (877) 283-6625. Fill out the form below to get a free property rental audit and introduction to our management services.
[wpforms id="675″ title="false" description="false"]