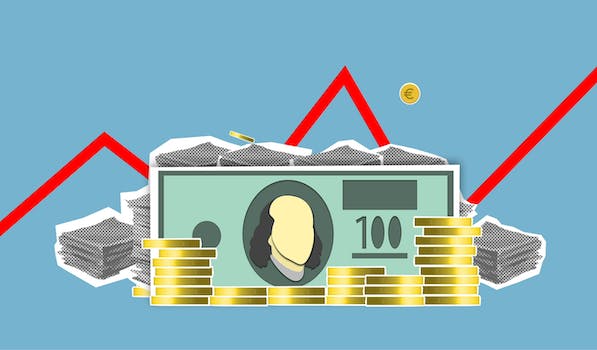 Managing a multi-family property can feel like an uphill battle, especially when the returns barely seem worth the sweat.
Sound familiar?
You're in good company. Many Connecticut real estate investors share your frustration, from self-management to a revolving door of PM companies, searching for a better way.
Enter our case study: a 7-unit multi-family property in Waterbury, CT that was once drowning in challenges, from high vacancy rates to maintenance nightmares.
But here's the twist: with the right property management approach, this investor didn't just recover; he thrived, showcasing the undeniable benefits of professional property management.
If you've ever thought, "There's got to be a better way to do this," then this story is for you.
Let's look at the transformation of this property and reveal how you, too, can turn challenges into opportunities.
Ready for some inspiration?
The 7-Unit Multi-Family Property Case Study
Located in Waterbury, Connecticut, this 7-unit property had untapped potential, waiting to be a cash cow. The owner, a seasoned real estate investor with multiple investment properties in New Jersey, knew there was lots of room for improvement.
However, despite its age-old charm and strategic location, it was plagued with issues. High vacancy rates, drug dealing tenants, and critical repairs meant lost revenue.
"I was in the negative every month on this property when I first purchased", mentioned the owner. "I have worked with 8 or 10 management companies in the past, where I still ended up doing most of the work."
Maintenance and pest issues were frequent, causing distress to both tenants and the owner. Tenant disputes were the cherry on top, making the property more of a liability than an asset. City violations were also present, causing residents to further lose faith in making timely rent payments.
The Challenge: Turning the Ship Around.
The property's potential was evident, but realizing that potential required a professional property management company with experience in that area of Waterbury, the latest fintech tools, and good old boots on the ground.
The goal was clear: transform the property into a profitable venture through tenant repositioning and proactive maintenance, while minimizing the day-to-day hassles for the owner.
Enter Idoni Management
Upon engagement, we began with a baseline assessment. We identified four key areas for optimization:
1. Leasing and tenant selection
2. Maintenance updates
3. Rent collection revamp
4. Tenant relations revamp
Leasing Updates
The first order of business was to remove non-paying, disruptive tenants from the property. Through legal eviction and negotiating key surrenders, we were able to get rid of the bad apples.
We then launched targeted leasing campaigns, ensuring the property reached the right audience for the property. With more comprehensive tenant screening and targeted online marketing, we reduced vacancy rates and secured long-term, financially reliable tenants.
These changes increased occupancy from 40% in 2021 to 100% in 3 months.
Maintenance Updates
We began executing our maintenance plan by clearing the existing trash violations with the city. Then, we started routine inspections on a regular basis, so that unexpected emergencies became a rarity.
We negotiated with existing vendors and used our extensive vendor network, ensuring quality repair work was done without breaking the bank. Maintenance warranty plans were implemented to lower overall maintenance costs.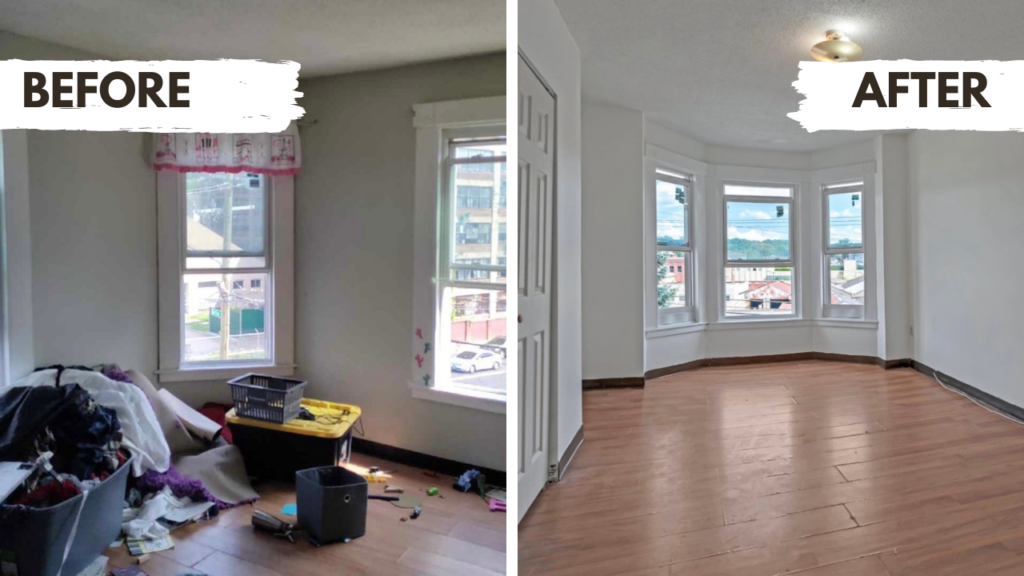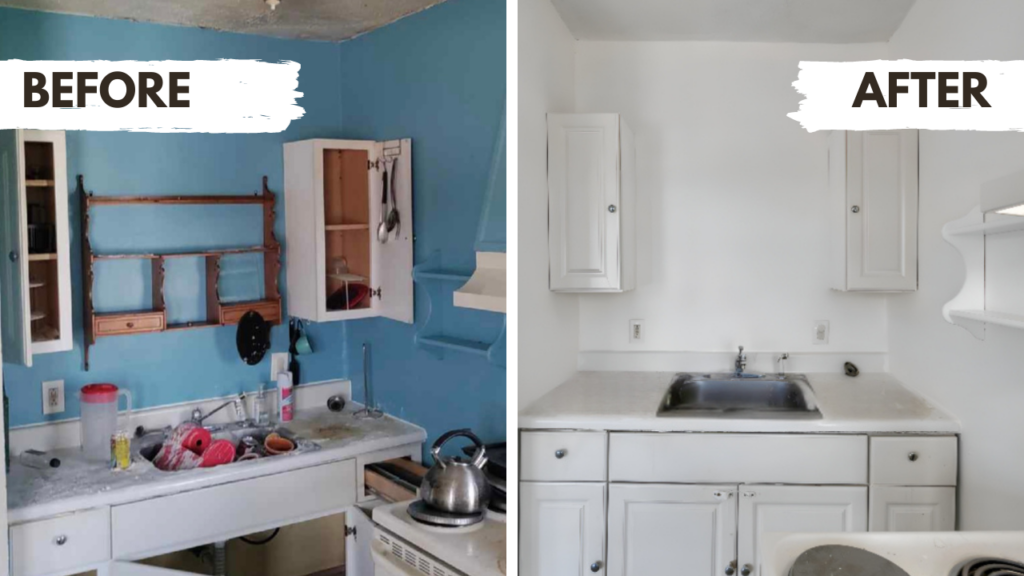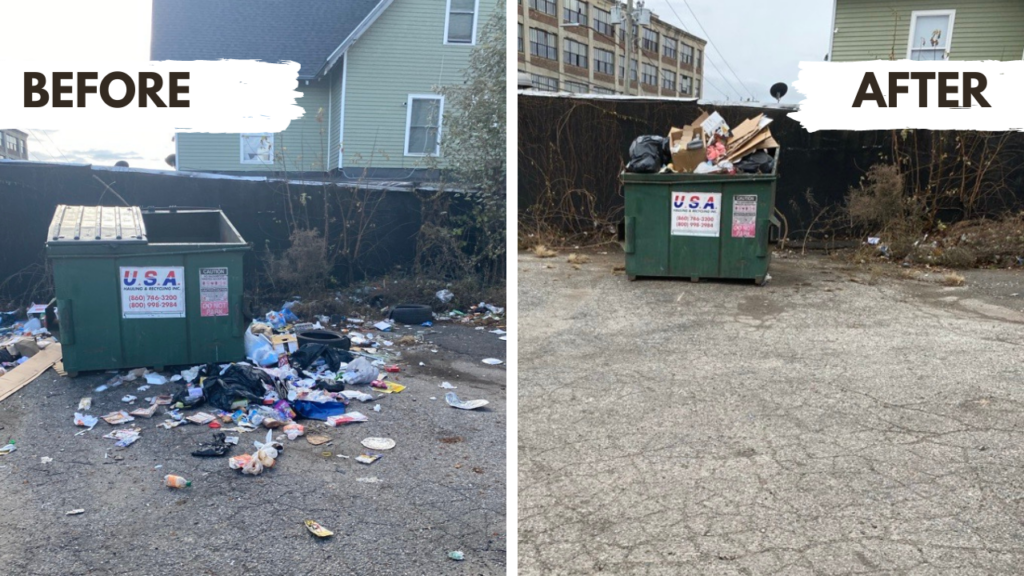 Rent Collection Revamp
Transparent systems were introduced. Both tenants and owners received online portal access to instantly accept rent payments online. The owner received weekly reports to know instantly who was delinquent and by how much.
The owner loved these.
"Even though I had access to Idoni's resident portal, the weekly reports to my email instantly showed me who was behind. That was a good thing"
Rent collection became efficient and systemized, and could be tracked in real time online. Tenant arrears were incentivized for payoff.
Rental income insurance was implemented to guarantee rental income and minimize the risk of vacancy or eviction service expenses. This resulted in a ~30% increase in monthly rental income collected.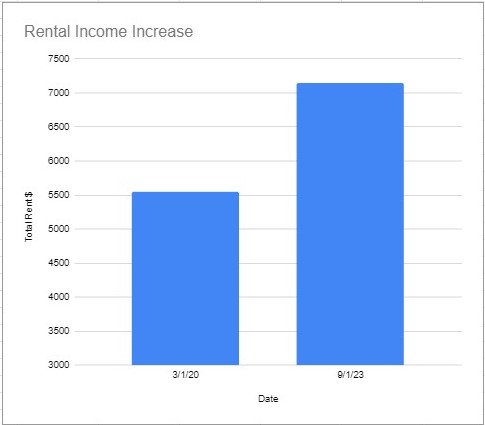 Tenant Relations Revamp
Idoni prioritized tenant concerns, addressing them promptly. A feedback system was also introduced, ensuring continuous improvement, better vendor selection, and tenant satisfaction. The owner moved from mostly hostile relationships with tenants to more of a cooperative community, interested in improving the building and community.
The Transformation: Results Speak Louder than Words
Within months, the property's transformation was evident:
Financial Flourish
Rental income saw a significant boost. Maintenance costs, tenant delinquency, and economic vacancy were reduced by 60% over the last year, thanks to proactive management. Combined with the 30% increase in rental income, the owner was able to double their net income received in just over 15 months.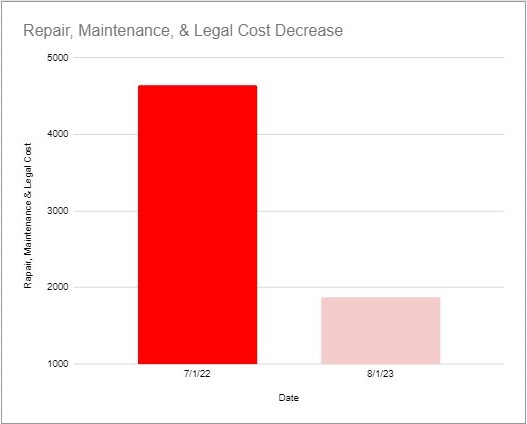 Operational Excellence: Vacancy, both physical and economical was eliminated. Tenants were happier, leading to fewer disputes or move-outs, and a harmonious living environment.
Peace of Mind: The owner could finally breathe easy. With the property in expert hands, they could focus on expanding their portfolio without the constant stress of management. "Any time I reached out about an issue, Idoni was already handling it." were his words.
In conclusion, this case study serves as a testament to the power of professional property management.
With the right strategies and expertise, any property, no matter its challenges, can be transformed into a profitable and hassle-free venture.
Related Blogs