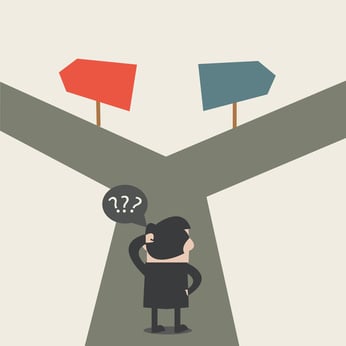 "Jake, we can't keep doing this!"
His wife sighed and put her head in her hands.
"This property is costing us too much! It's so stressful and I'm sick of it. Ever since you bought it, we hardly get any time to spend together as a family!" she exasperated.
Jake was a 35 year old husband, father and investor from Stamford Connecticut. His family was growing, but his corporate paycheck wasn't growing as quickly, and he had a subtle yearning to do more with his life. A year ago, he bought a 3-family rental property in Hartford CT, two hours away to generate more cash flow and bridge the gap. Like so many entrepreneurs, he wanted to be able to do it all himself.
However, it proved more difficult than he bargained for.
He quickly became overwhelmed and frustrated by the many little tasks that he needed to perform to keep the tenants and city happy:
finding and dealing with contractors
scheduling maintenance with tenants
chasing late rent,
showing vacancies
typing up leases
pulling permits
Obtaining inspection certificates
These and many more pesky little tasks were beginning to suffocate him. Maintaining the property was costing him too much money and as his wife rightly pointed out taking too much of his time.

In July of 2016, Jake panicked anxiously when he didn't see the usual deposit notification from his bank. His tenant missed the rent due date and after not being able to make contact over the phone, he now had to get the Marshall to serve the eviction notice to quit.

After two months of lost rent and attorneys fees for the eviction, He finally got his property back. He now had to drive two hours every showing to open the house to prospective renters.

During one showing, he notices water spots on the kitchen ceiling. He tried to get a new contractor to fix the bathroom leak, but they broke open walls without finding the source – another big bill that he wasn't prepared for.

The problems just kept piling up, and Jake became increasingly overwhelmed. Tired and exhausted, he almost considered selling his property and giving up on investing.

Jake realized he needed help and a team close to the property, with experience in the market, to assist him. The good news is, managing properties doesn't have to be so stressful when you have the right team on your side.

Here at Idoni we have 15 years of experience in Connecticut property management and we've successfully completed the Fortune Builders Rental Property Intensive Training program.

Plus, we are licensed by the state, insured to protect our clients and we have a great reputation of steady five star reviews , so you are in good hands.

When Jake told us his story, we understood where he was coming from. We also hate having to overpay contractors, or dealing with late rent from tenants. We know how tough it can be to manage all the many aspects of running a property. We also knew that with our help, his property could go from being a headache, to a huge asset.

A bit skeptical and wary about paying yet another company some of his precious cashflow, Jake took a few days to think about it. After discussing with his wife, she reminded him of all the time and headache it would save to have a CT property management company just handle all the day to day tasks that he was doing. He would still be informed of what was going on, and had full control to direct the activities of the company.

Jake had a hard time letting go. At this point it was either he get help, or risk losing it all, including his marriage.
The next day, feeling a slight sense of relief, he called our office to take the next step. Getting started was an easy process. First, we had an onboarding call with Jake to learn about his goals for the property and create a custom plan we could execute together. Then he signed the contract while we sent out letters to his residents, letting them know about the management change and the process for paying rent.

Finally, Jake logged into his owner portal – where he can now view rent collection, leasing and maintenance stats at any time.

Idoni now handles resident phone calls, maintenance requests and leasing paperwork and processing – so he has more time to spend with his family. Now he's always informed thanks to the monthly reports and he know he'll never get nickel and dimed.

Plus, his property is no longer vacant! When he turned to Idoni we were able to easily fill his vacancy from our backlog of screened, background checked residents.

His leak got fixed for half the price by our vetted and time tested contractor. (Because we provide volume work to our contractors, they reward us with discount pricing that we pass on to our owners.)

He never has to worry about markups, startup fees, cancellation fees or hidden charges – as we have a simple pricing model based on a percentage of monthly rent.

Jake is no longer a stressed out property owner. He's actually enjoying the financial freedom his property gives him – spending more time with family and friends and living a rich, abundant life.