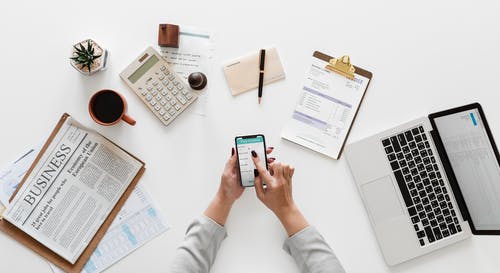 Purchasing an investment property is an exciting business venture!
If your building is in good shape and you find the right tenants, you stand to earn a lot of money from your rental units.
At first it may seem like a good idea to manage your own property and retain full control over costs, tenants and income.
However, self-management can often be a headache: When something breaks down or your tenants are late with rent, you bear the sole responsibility to address it.
Hiring a third-party property management company can be worth every penny, especially if you're looking to grow your investment business over time.
Here are eight common scenarios in which it makes more sense to outsource your property management tasks.
1. If Real Estate Investing Is Your Side Hustle
If an investor has a full-time job and they are investing as a side hustle, I would suggest hiring a property manager from day one. If the investor is fully focused on real estate investing, it makes sense to bring in a third party once they reach 10 units. At that point, their time is better used looking at more deals versus collecting rents or dealing with tenant maintenance issues.
2. If You Lack Housing Expertise
Investors should not manage their own properties in situations where they are not familiar with the type of housing being managed. For example, with affordable housing, there is much compliance involved and making a mistake can result in fines. In that scenario, property management is best left to third-party companies that specialize in affordable housing.
3. If You Want To Maximize Your Time As A Passive Investor
Your time is valuable, and technology is opening up many outsourcing options by connecting investors with qualified professionals in property management and skilled labor. Take advantage of every opportunity to maximize yourtime. In fact, investment platforms are allowing people to diversify across several properties without ever picking up a hammer.
4. If You Need To Fill In Skill Or Resource Gaps
Each investor's access to resources and prior skills and knowledge needs to be reviewed before providing this type of recommendation. It needs to be personalized. An investor who is a handyman likely doesn't need to pay someone to make repairs. Finding the right tenant can make or break success, so evaluating candidates may be the best area to have help, particularly at first.
5. If You Don't Have Time To Learn The Laws And Run It As A Business
Outsourcing will avoid legal liabilities from Fair Housing and Fair Credit Reporting Acts, state landlord-tenant laws and local regulations. Property managers will have resources that can perform services for less. You'll also be less likely to lose income from tenants who don't pay their rent or rents that end up being below market.
6. If Your Properties Are Located In Different Markets
Using third-party management is usually advisable when properties are located in different markets, as well as when owners don't have the time or skills required to manage the property effectively. While it is tempting to save the 7-8% management fee typically paid to property managers, there are a host of tasks they take care of to keep the property occupied, cash-flowing and maintained.
7. If You're New To Being A Landlord
You should hire a third-party manager if you're new to being a landlord and don't completely understand local ordinances and leasing practices, or don't have all the contacts needed for repairs and maintenance items. A good third-party manager will know all of the above and you will learn them over time.
8. If You Want To Scale Your Investment Business
If you want a large income property portfolio, don't self-manage beyond one to two years. After that time, you will be better able to understand "a manager's perspective." Your highest and best use isn't faucet repair or replacing bathrooms. It's researching geographic markets and establishing competent teams. If you self-manage, ask yourself better questions like, "How scalable is this?"