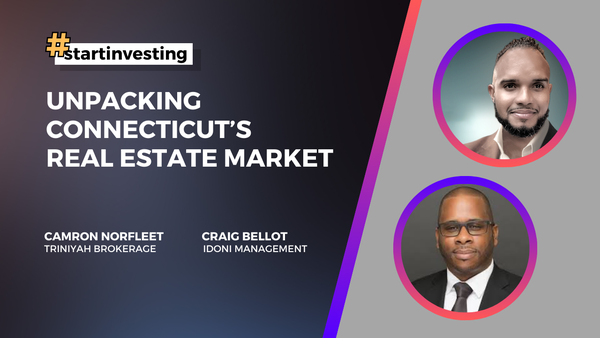 Hey there,
We're back with another exciting episode of the Idoni podcast, your go-to resource for all things property management in CT!
This time, we sat down with Cameron Norfleet, a knowledgeable real estate agent based in Connecticut, to dive deep into the ever-evolving Connecticut real estate market.
Whether you're an investor, landlord, or property management enthusiast, this episode is packed with valuable insights and strategies that will empower you in the Connecticut real estate scene.
So, let's jump right in and give you a sneak peek at what you'll learn from this episode:
Current Dynamics of the Market: Discover what makes the Connecticut real estate market absolutely crazy and why it's a hot seller's market. Cameron breaks down the challenges buyers face and shares the golden rule of patience in this competitive landscape.
Timing Your Listing: If you're an investor thinking about listing your property, Cameron shares his professional advice on property management timing based on your unique situation. Learn when it's the perfect time to cash out and when it's better to hold onto your investment for the long-term.
In-Demand Property Types: Find out which types of properties investors and property management companies in CT are flocking to. Cameron reveals the top choices for investors seeking cash flow and those exploring house hacking opportunities.
Analyzing the Numbers: Avoid common pitfalls by understanding the importance of running accurate numbers for your investments. Cameron highlights the mistakes investors often make when calculating expenses and offers practical tips for crafting thorough analyses.
The Property Management Factor: Get ready to change your perspective on property management fees. Discover why budgeting for property management, even if you plan to manage the property yourself, is crucial for long-term success. Cameron offers valuable insights on paying yourself a property management fee too!
Fun Fact: Did you know that three and four-unit properties are flying off the shelves in Connecticut's real estate market?
Investors are all about cash flow, and these properties are in high demand, even with the current market dynamics.
That's a wrap on this episode of the Edani podcast! We hope you enjoyed this inside look at Connecticut's real estate scene, with a special focus on property management.
To hear all the valuable insights and strategies in detail, make sure to watch the full episode on our YouTube channel!
And as always, we'd love to hear your feedback and suggestions for future episodes. Drop us a line or leave a comment on the video, and we'll be sure to take them into account.
Wishing you success and prosperity in your real estate endeavors!