Rent your home fast!
Why rent your home fast? Renting your home quickly can alleviate stress and save time and money from prolonged vacancy. If a home is properly priced in the Bridgeport area it should rent in 30 days or less.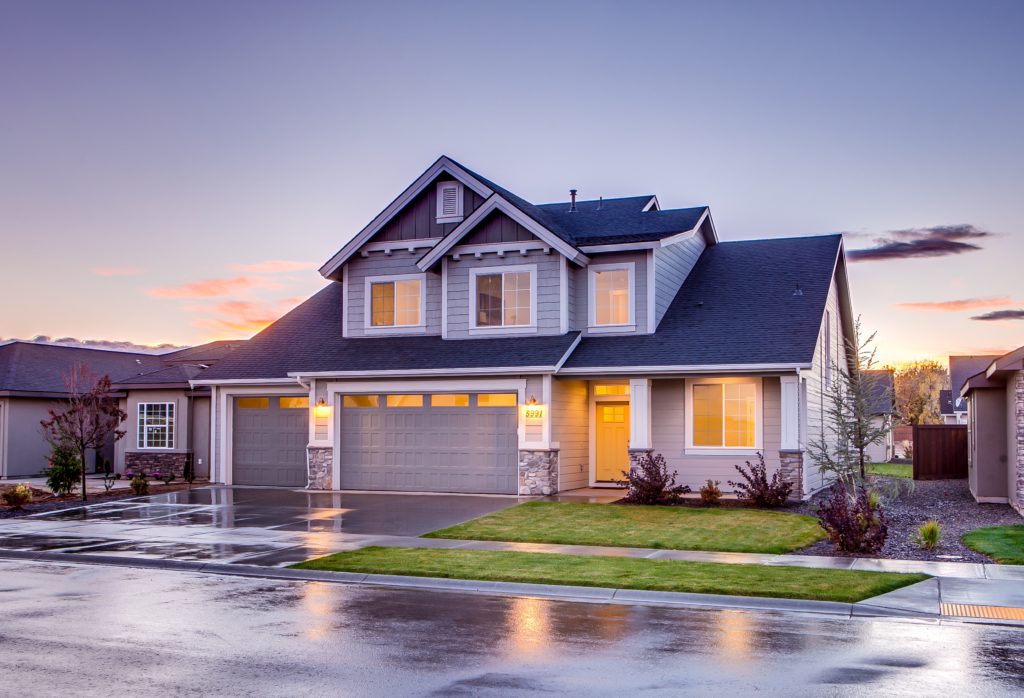 Following these 5 tips will ensure that you rent your home fast and it doesn't sit on the market. 
1. APPEARANCE
First impressions are very important. Make sure the house is extremely clean. We highly recommend you leave this job to the professionals. A professional cleaner will ensure that the whole house is clean from top to bottom. Items that are typically forgotten by homeowners are ceiling fans, blinds, window sills, doors, appliances, baseboards, and garages.
Be sure to have the lawn serviced and well kept. Additionally, all flower beds should be free of weeds and all the leaves should be picked up. If a home looks clean and well maintained it can make all the difference to your ability to rent your home fast. If the exterior of the home looks good it can drastically reduce no-shows during the showing process.
2. TAKE GREAT PICTURES
Photos are the first thing a potential renter looks at before deciding whether or not to make an inquiry. Before taking photos be sure to remove all items from the countertops. Put away any auxiliary items (i.e. toiletries, cleaning supplies, cell phones, keys, etc.). Open all blinds to let in the natural light. Take pictures of all rooms and don't forget good pictures of the front and backyard. Don't be afraid to showcase a property's unique features. The goal is to get potential renters that have seen every aspect of the home and still want to rent it. Don't be afraid of a small bedroom or a bathroom with funky wallpaper. Showcase the property as you wish it to be rented to avoid unnecessary showings. Hire a professional; great photos are inexpensive and can give out of town renters a way to feel comfortable renting the home sight-unseen.
3. MAKE SHOWINGS EASY
If the home is vacant use technology to your advantage. There are several self-showing features on the market today that make it easy for potential tenants to see a home at their convenience. These services work by allowing a renter to sign up for a showing online, verify their identity, and go see the property without you being present. This can not only save you time but allows you to do many more showings during times you might not be available. These services use a multi-factor authentication process to ensure that only well-qualified applicants can use this feature.
If the home is occupied, you won't be able to offer self-showings. However, that does not mean you can't make it convenient for potential tenants. Be sure to look at your schedule to pre-arrange showings for the week. When a tenant calls you can pre-qualify them over the phone and offer them one of your pre-scheduled times. This allows you to schedule multiple people on the same day as needed and allows you to know when you need to have the house ready to show.
4. ADVERTISING VISIBILITY
Make sure your listing is visible everywhere. There are so many online listing services out there and you should be sure to list your home on as many as possible. Zillow, Trulia, Realtor.com, HotPads, and Craigslist.com are just the beginning. There are so many other sites out there and lots of other homes to rent so be sure to make a well-written listing (basic yet thorough) and put it everywhere potential tenants can see. Putting flyers in your local coffee shops, military bases, and colleges can also help but these days it better if you find out how to reach those same demographics online.
5. HIRE A PROFESSIONAL PROPERTY MANAGER
Sometimes renting your home fast can be a lot of work. The easiest way to rent your home fast is to hire a professional to do it for you because a professional property manager should already have access to self-showing services, professional photographers, local MLS, and online listing databases that post to hundreds of rental sites automatically. Most importantly they have the time and resources to answer every call, email, text, and showing request that comes in from potential tenants. They now how to pre-qualify potential renters to ensure that renters are 90% sure they want the house before they get to the showing. If you choose this route, the only applicant you will need to pre-qualify is the property manager themselves!