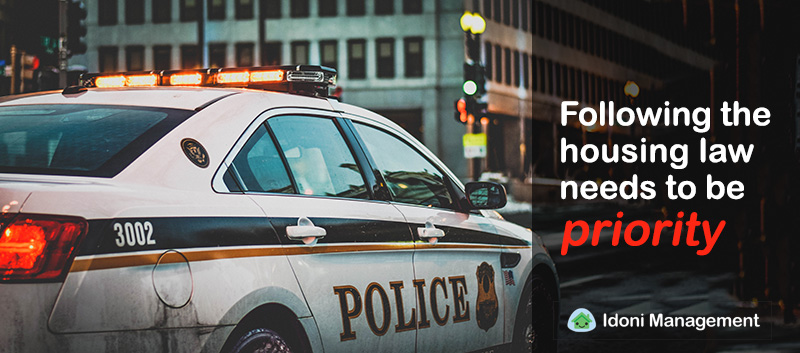 As a landlord, you are bound by a number of federal, state and local Bridgeport property management laws that pertain to your rental property. We are all subject to the Connecticut Property Code. There is an entire chapter specifically dedicated to landlord tenant laws. It covers what those laws are and what you can get in trouble for.
Basically, it serves as our bible for properties. If you don't know this section of the property code, you can get yourself in a lot of trouble. Here are some of the things that are really big for us:
Keyless Deadbolts
We are the only state with a specific law mandating extra locks on the property if you have a tenant living in it. This is not a voluntary thing. You must put certain locks on certain types of doors, and if you don't know how to do that, you need to contact a professional who does.
Smoke Alarms
Smoke alarms and detectors have to be in certain places. This is different from typical residential homes that you might live in yourself. Tenant-occupied properties need extra alarms in specific locations.
Door Viewers
Another security feature that's required is a door viewer or a peephole on all the exterior doors of rental properties. You might not have this feature at your own home, but you need them at your rental property.
Fair Housing
There are fair housing laws locally, statewide and nationally. Following all of them is critical. You need to know why you can turn someone down and why you can't. You need to know whether you can say no pets and under what conditions you can charge a pet deposit.
Security Deposits
Security deposits are the most litigated issue in the landlord-tenant relationship. You must know how to handle a security deposit, whether you can keep it or spend it and how long after a tenant moves out must you return or account for it. Staying out of trouble needs to be a priority when you're dealing with security deposits.
Emergency Repairs
Do you know what constitutes an emergency? For example, a leaky toilet might need to be fixed at midnight and it might not. It depends on a few things, and you need to know the requirements.
Follow the Bridgeport Property Management Laws
These are serious issues if you break the Bridgeport property management laws. A professional manager can help. We know how to follow the rules.